Getting to Villa Aglaia in Mavrata, Kefalonia is easy
We send you full details of how to find the house and check-in details before you arrive in our information pack.
Regular flights start at the beginning of April from UK and Europe until October. If travelling from further away you may find flights To Athens useful as there's a "hoppa" service most days to Kefalonia.
The Airport is only 35 minutes away by car, less than 25km. A car is recommended and we suggest contacting "Melis" at Greekstones Rent A Car or CBR Car Rental they both have an office directly next to the airport.
The capital of Argostoli is 35 minutes away by car, only 26km
Please remember your property booking is for a minimum of 7 nights
---


Kefalonia Airport "Anna Pollatou"  Information
Printing Boarding Passes when travelling out of Kefalonia

For passengers travelling with RyanAir and possibly other airlines, who haven't booked specific seats, it seems you can only print your boarding passes 48 hours before you travel, while you're on holiday.
Airlines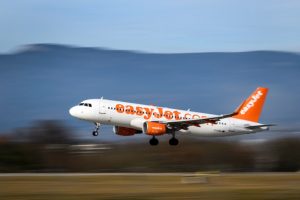 Easyjet from London Gatwick, Bristol and Manchester.
RyanAir from Luton, Southend, Manchester, London Stansted and London Gatwick - Printing boarding passes - see above
Jet2 from Belfast, Birmingham, East Midlands, Edinburgh, Glasgow, Manchester, Leeds Bradford, London Stansted and Newcastle
Norwegian Airlines offer great prices from London Gatwick to Kefalonia, bookings can be made earlier than many other airlines for next year.
Tui/Thomson Flights from around the UK
British Airways fly from Heathrow on Saturday's during the Summer (BA0646), also on Tuesday's
Aegean Airlines Regular flights including UK>Athens>Kefalonia
Sky Express offer regular "hopper" flights from Athens to Kefalonia - useful if coming from non UK airports and can use Athens as a hub.
Here's a list of all flights from UK to Kefalonia from "Just Kefalonia" Useful for seeing which airlines fly on which days of the week from which airports.
---

Skyscanner is a price comparison flight price checker
Flights and routes vary so please use the above for initial information only, check with your airline of choice.
---
Ferry Options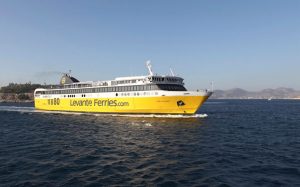 Levante Ferries Kyllini to Poros in Kefalonia (ideal if driving from Athens)
Lefkas Traveller Ferry service linking - Coru/Paxos/Lefkas/Meganisi/Ithaka/Kefalonia/Zante
---
Check Your Passport and Health Insurance
Travel to EU From 1st January 2021

---