Kefalonia airport is only 35 minutes drive - we recommend CBR Car Rental or Greekstones both located at the entrance to the airport and suggest pre-booking.
Directions to Villa Aglaia from the airport
From leaving the airport, drive up the hill to the T junction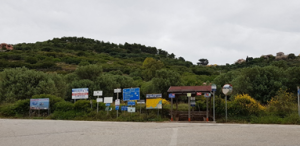 Turn left, then continue on road and take sharp right to Svoronata.

Follow road until you come to a fork in the road.

Take left folk and continue up the hill. Follow road and continue keeping left at fork with stop sign on right.
 Continue on road, keep left up the hill to cross roads, turn right.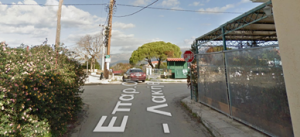 Continue on road, pass the bakery on your left. Continue straight leaving Lakitha
Continue straight, over crossroads with lots of signs. Keep straight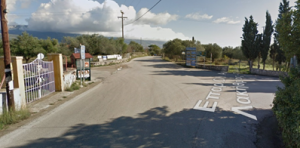 Over next crossroad with lots more signs. Keep straight
Past Fiat Garage on right. (Not far now)
Keep straight up the hill to T junction and turn right.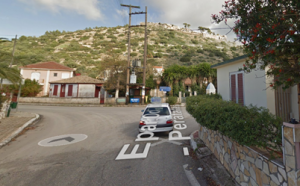 Continue straight for 10 minutes noting the following landmarks:
Sign for Trapezaki
Aegean Petrol Station
Continue straight for a further 10 minutes (almost there)
Keep right at the next fork in road (don't go up the hill)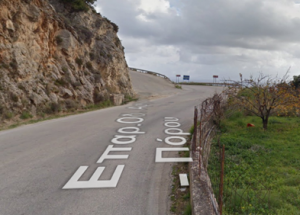 Pass sign for Vlachata
Pass EKO petrol station on right
Keep straight, leaving Vlachata
Keep right as you approach junction with builders merchants on left and bus stop on right.
Take right fork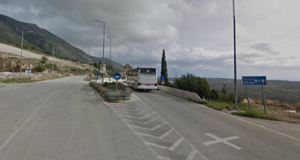 19. Continue down the hill past Auto Service Garage on right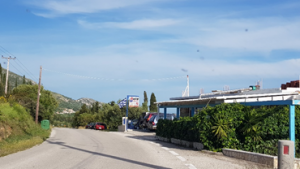 After 300mtrs pass the sign for Mavrata and keep straight (almost there). Don't turn right!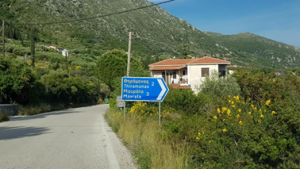 Keep straight past the petrol station/garden center with lots of pots on right
Continue on road through Chionata (really close now)
Go past the sign for Studios M&L and in 600mtrs pass the sign for Mavrata (Maupata)
After 200mtrs you will see Ellios Taverna on the left. Turn right into Mavrata village
Keep left at the sub station

Follow the signs on the left turning to Villa Aglaia. Enjoy your holiday